Commercial Real Estate
Our experienced origination team provides access to numerous sources of capital and builds lasting relationships with borrowers and lenders. Our four primary capital sources include life company portfolio lenders, bank balance sheet lenders, debt funds and CMBS securitized lenders.
Life Company Overview
Commercial mortgage portfolio lenders providing a wide variety of financing solutions.
Comprehensive client service inclusive of in-house asset management and servicing for long-standing lending relationships.
Permanent, Construction, Construction/Perm, JV/Participation and Bridge
Secured by all asset classes (multifamily, industrial, self-storage, retail, office, student housing, hospitality and more)
Loan sizes ranging from $2 to $300+ Million
Interest rate locked at application; standard 90-day lock with forward rate lock capability
Term length 5 to 30 years (including self-liquidating structure)
Non-recourse provisions
Life Company Servicing Platform
Over $3.8 Billion
Loan Portfolio UPB
Debt Fund Capital
Flexible Bridge Loan Solutions for CorePlus and Opportunistic Investments
Best suited for value-add acquisition, redevelopment opportunities or construction lease-up
Loan sizes generally range from $15 to $200+ Million
Moderate to high-leverage appetite
Short-term, interest-only floating, or fixed rate capital (maximum 5 years including extensions)
Future funding capabilities for capex, tenant improvements/lease-up scenarios
Non-recourse, structured product

CMBS
Securitized mortgages for all asset classes.
Loan sizes generally range from $5 to $200+ Million
Moderate to high-leverage appetite
Terms are typically 10 years term (very selectively shorter-term options may be available)
Amortization 25 to 30 years with interest only in select circumstances
Rate locked just prior to closing
Non-recourse

Why Choose M&T Realty Capital
Experience. Relationships. Commitment.
We have a full team of real estate finance experts that accommodate all types of debt financing.
We source the right capital for each transaction and have long-standing relationships with 30+ life insurance company lenders.
We value our client relationships and our service and commitment extends far beyond loan closing.
We provide exceptional servicing for our capital sources which manifests in efficient handling of client requests.
We service approximately 350 loans for 24 lenders with a UPB of close to $4 billion.
Donald Pettit
Life Company & Structured Finance platform Manager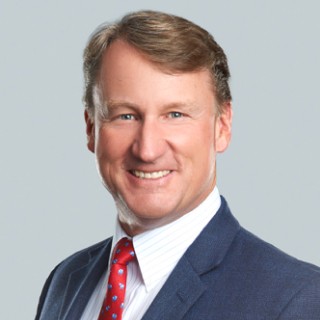 John Taylor
SENIOR VICE PRESIDENT
 
Kevin Collins
senior vice president
 
M&T Realty Capital Corporation is a wholly-owned subsidiary of M&T Bank. Member FDIC
All loans and all terms referenced herein are subject to receipt of a completed application, credit approval and other conditions.