M&T Realty Capital Corporation Provides $2 Million for an Affordable Housing Property in Baltimore, MD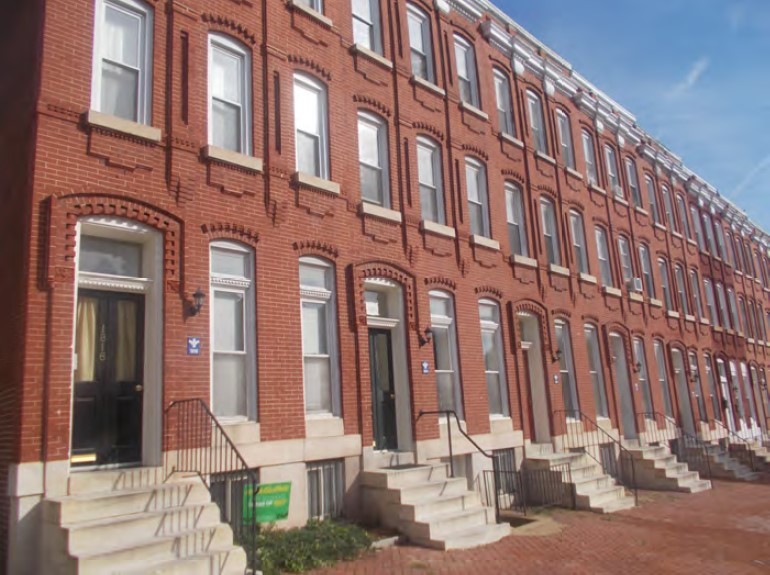 BALTIMORE, MD; August 8, 2023 – M&T Realty Capital Corporation® announced today that it provided a $2 million Freddie Mac Targeted Affordable Housing (TAH) Tax-Exempt Loan (TEL) for the Preservation and Rehabilitation of Bon Secours Apartments, a 119-unit affordable housing property located in Baltimore, MD utilizing 4% Low-Income Housing Tax Credits (LIHTC).
The transaction was led by Sandra DeFelice of M&T Realty Capital Corporation's Baltimore, MD, office. "We are proud to finance the permanent loan for this exciting project in Southwest Baltimore, this transaction utilized numerous funding sources and government partnerships," said Defelice. "This transaction demonstrates M&T's longstanding commitment to Baltimore. The Freddie Mac TAH TEL Loan program provides much needed financing for the acquisition or refinance of stabilized affordable multifamily properties with 4% Low-Income Housing Tax Credits (LIHTC)," she continued.
The Southwest Baltimore property is located near Bon Secours Baltimore health centers, churches, and public transportation. Bon Secours Apartments offers one-, two- and three-bedroom affordable units for rent. Unit amenities include a fully equipped kitchen, in-unit washer and dryer, central A/C and heating, 24-hour emergency maintenance.
About M&T Realty Capital Corporation
M&T Realty Capital Corporation® (www.mtrcc.com) is a wholly-owned subsidiary of M&T Bank—one of the 11 largest US-headquartered commercial bank holding companies. As a full-service mortgage banking company, we specialize in providing competitive financing nationwide for commercial real estate. We are a fully accredited Fannie Mae DUS® lender, a Freddie Mac Optigo® lender, an approved FHA/HUD MAP and LEAN lender, and offer life insurance company and CMBS financing through correspondent relationships. In addition to its M&T Bank offices, M&T RCC is also closely aligned with M&T commercial banking offices in Florida, Oregon, and Washington. Further information is available at www.mtrcc.com.
About Unity Properties Inc.
Unity Properties Incorporated's mission is to bring compassion to health care and to be good help to those in need, especially those who are poor and dying. The Housing and Neighborhood Revitalization Program supports initiatives designed to sustain strong, stable, and thriving neighborhoods around Bon Secours Baltimore Health System. Under this program, Bon Secours has developed and now owns five senior housing buildings and four developments of scattered site family rental housing. Unity Properties, Inc works with neighborhood residents as well as government and community partners to create strong communities where people want to live, work and play. We create and maintain clean strong neighborhoods by renovating existing homes, some vacant, into low-to moderate income housing for sale to first time buyers, offer home improvement funds to homeowners, connect with seniors through outreach services so that they may comfortably age in place; and coordinate a homebuyers club turning renters into homeowners.
M&T Realty Capital Corporation is a wholly-owned subsidiary of M&T Bank, Member FDIC. "DUS®" is a registered trademark of Fannie Mae. "Optigo®" is a registered trademark of Freddie Mac.