M&T Realty Capital Corporation Appoints Sean Cullen as Affordable Housing Platform Manager
Baltimore, Maryland
October 23, 2023 
M&T Realty Capital Corporation, M&T RCC, has announced the appointment of Sean Cullen as Affordable Housing Platform Manager. Sean will be responsible for overseeing affordable housing production, managing our relationship with numerous capital sources and continuing to expand the Affordable team.
Cullen has more than 27 years of experience in multifamily and affordable housing finance. He joined M&T RCC in 2021 as a Managing Director and was responsible for originating affordable housing and multifamily loans across the United States. Previously, Cullen was a Managing Director of Affordable Housing Originations at Lument, formerly Red Capital Group, where he was charged with establishing a New York City presence for the brand. Prior to this, Cullen held analytical, bond underwriting and production roles at several financial institutions, including Moody's, RBC Capital Markets, and Barings Multifamily Capital amongst others.
"We are very excited to have Sean take the lead of our expanding Affordable Housing Platform at M&T RCC," said Michael Edelman, M&T RCC President. "Sean has demonstrated superior product knowledge, expertise and has excellent management oversight to take our platform to the next level," he continued.
Cullen holds a Bachelor of Science in Business Administration from Villanova University and a Master of Business Administration from Manhattan College. He also received a diploma from New York University's School of Continuing Studies in Credit Analysis.
Sean will report to Michael Edelman, President M&T Realty Capital Corporation and his role is effective immediately.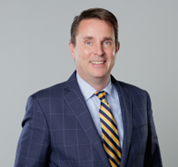 Sean Cullen
Affordable Housing Platform Manager
277 Park Avenue
New York, NY 10172
About M&T Realty Capital
M&T Realty Capital Corporation® (www.mtrcc.com) is a wholly-owned subsidiary of M&T Bank Corporation—one of the 20 largest US-headquartered commercial bank holding companies and has one of the top ten largest commercial real estate loan portfolios in the nation, per American Banker. As a full-service mortgage banking company, we specialize in providing competitive financing nationwide for commercial real estate. We are a fully accredited Fannie Mae DUS® lender, a Freddie Mac Optigo® lender, an approved FHA/HUD MAP and LEAN lender, and also offer life insurance company and CMBS financing through correspondent relationships. In addition to the below M&T Bank offices, MTRCC is also closely aligned with M&T commercial banking offices in Florida, Oregon, and Washington.
*M&T Realty Capital Corporation is a wholly owned subsidiary of M&T Bank, Member FDIC. "DUS®" is a registered trademark of Fannie Mae. "Optigo®" is a registered trademark of Freddie Mac.